Giving people a language, a voice, an opportunity to understand each other and participate as empowered citizens in society is what drives DigitalTolk forward. It doesn't matter if you're navigating a healthcare need or the education system, or negotiating outcomes in a business meeting – if there's a language barrier, it's difficult to function effectively.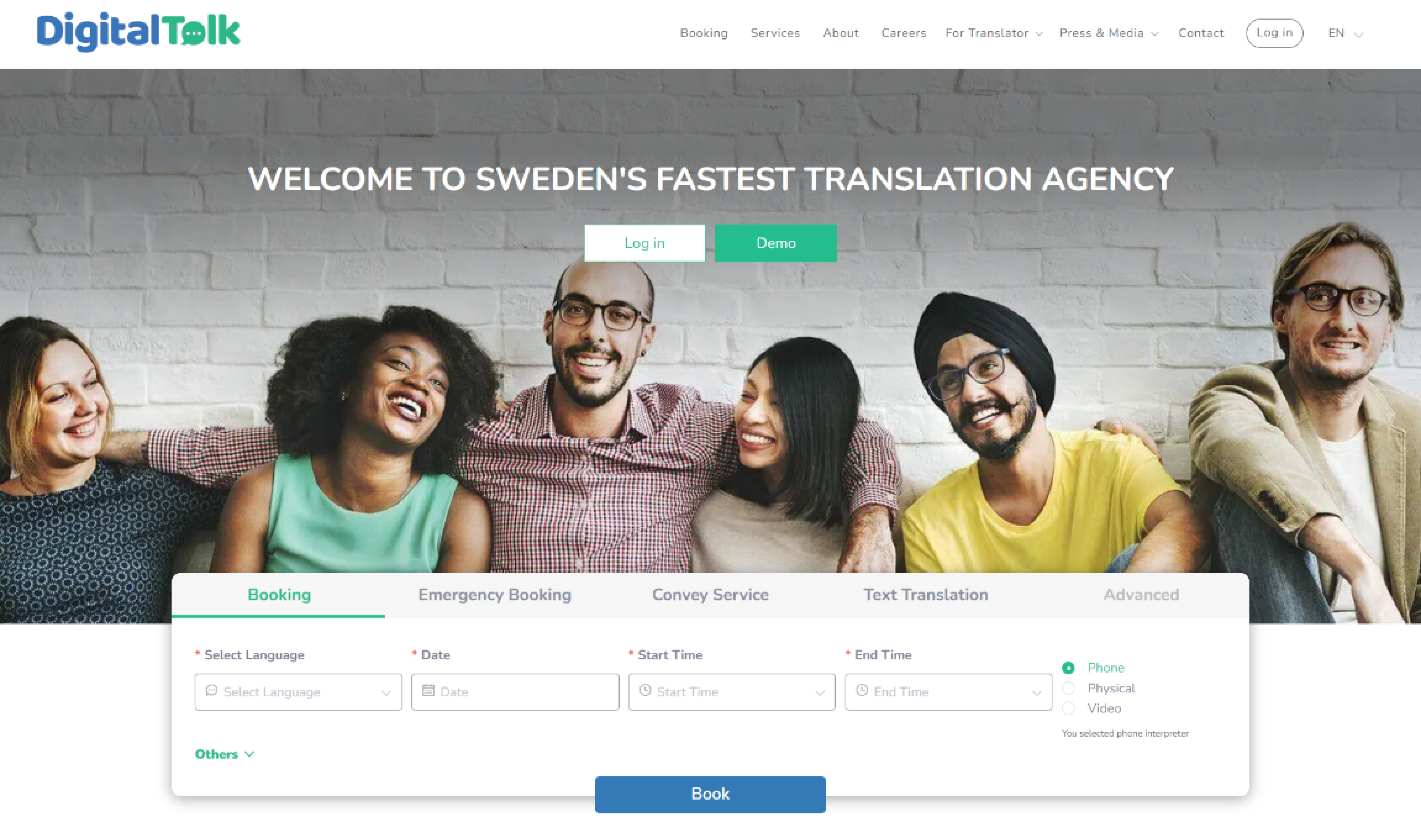 Booking Tab:
In this tab, user can book him/her self for any kind of assessment.
Services Tab:
In this tab user can learn about the services of digital tolk.
About Us Tab:
In this tab users can learn about the services of the organization.
Career Tab:
If someone desire to work with us he/she can register on this tab.
Sub Tab:
i- Interpretation ii- Translation iii- Training iv- Common questions
Contact Us Tab:
In this tab user can contact the organization.
For the interpreter:
If you are already trained or you work as an interpreter today, you are welcome to apply as a freelance interpreter with us. We are looking for both contact and telephone interpreters all over the country also For those who lack interpreting training, we offer a free online introductory course.