EcoArt an Italy-based Tour Operator promoting unique and extraordinary ways to explore the peninsula and beyond. EcoArt is supported by a young and enthusiastic team of travelers who aim to bring fresh perspective to our clients' travel experience.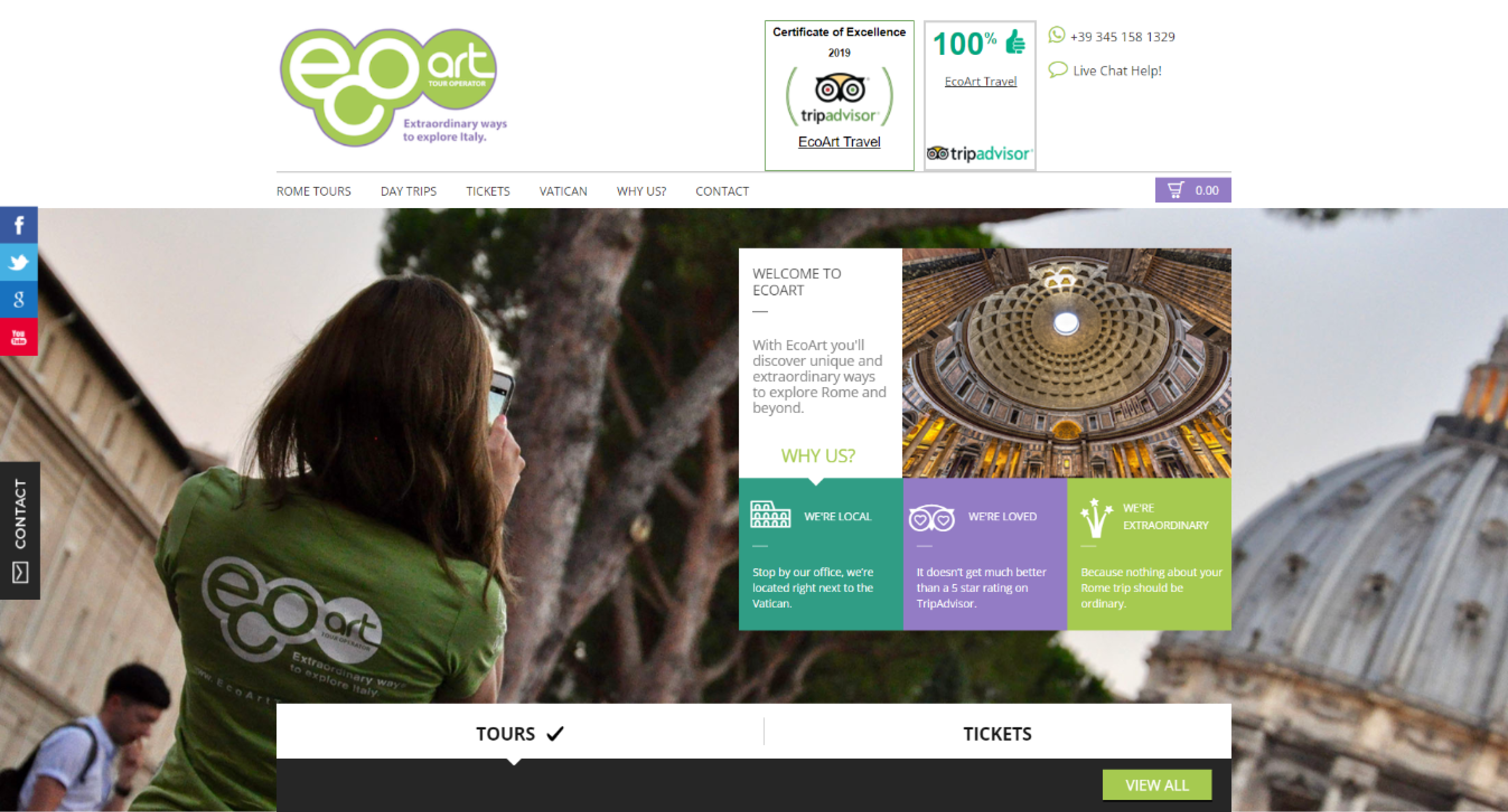 Rome Tours Tab:
If you are looking for Tour plans, this is the right tab for you.
Vatican Tab:
In this tab you can visit Vatican City tour.
Day Trips Tab:
In this tab you can book your desire hotel and places you wanna visit via our tour guide.
Contact Us Tab:
In this tab user can contact the organisation.
Tickets Tab:
Book your Skip the Line Vatican tickets and Colosseum tickets here. See the Vatican & Sistine Chapel or the Colosseum, Roman Forum and Palatine hill at your own pace and chosen time with our Rome tickets.