Cloud & DevOps
quick facts
We are a technology services company that designs, builds & runs digital products and platforms for enterprises, SaaS, and consumer tech companies.
150,000 Hours logged on Upwork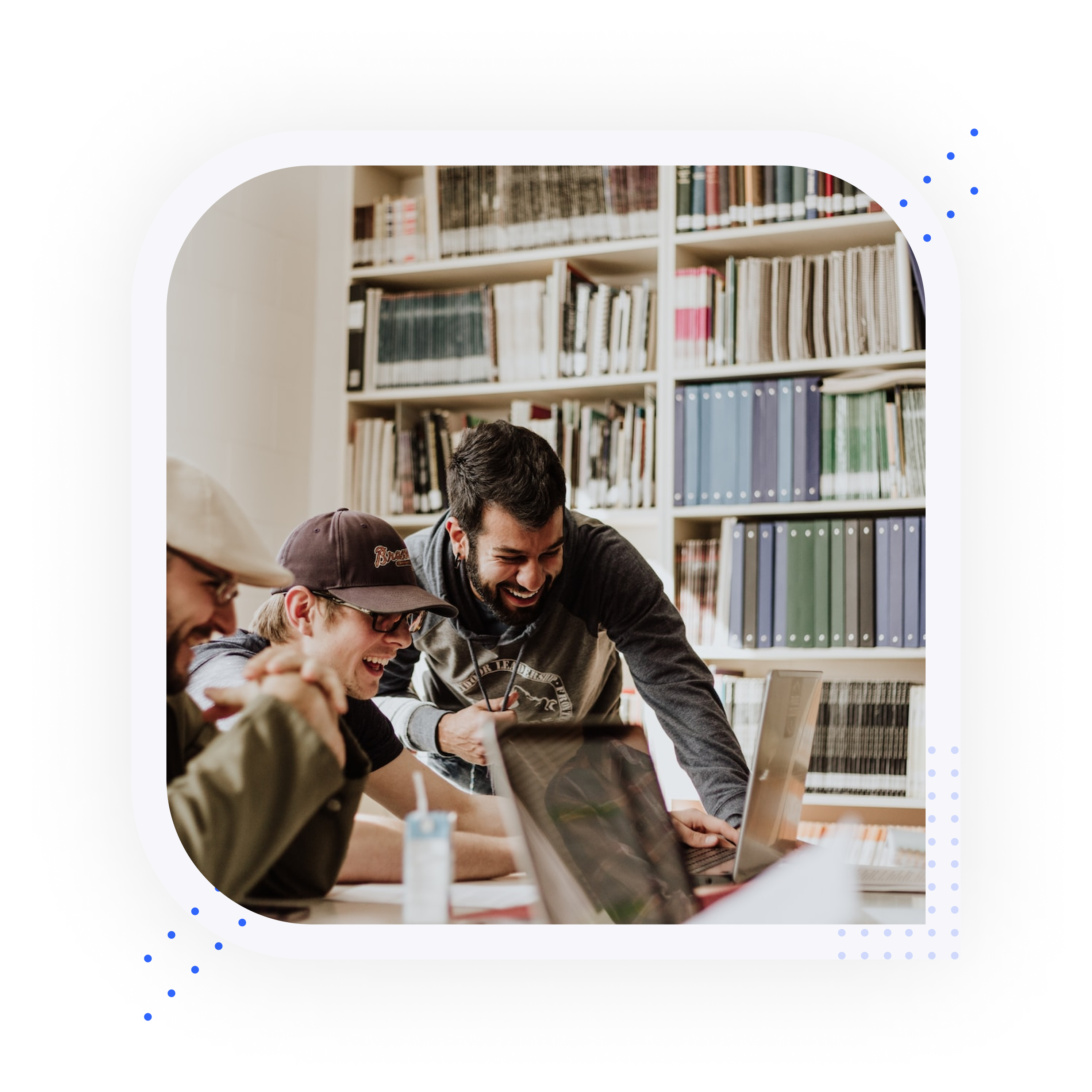 We are a Perfect Blend!
We carry
01: The agility of a Startup
Worked with 500+ clients globally
Nimble and Agile work processes
Expertise in constantly changing technology landscape
02. The Maturity of Tech Giants
Mature processes for Digital Product Development
200+ global customers
Scalability & end-to-end capabilities
Our Digital Accelerator
Google Cloud optimization solution enabling the flexibility of on-demand usage at RI pricing
AWS cloud optimization solution enabling the flexibility of on-demand usage at RI pricing
Kubernetes cloud optimization solution enabling the flexibility of on-demand usage at RI pricing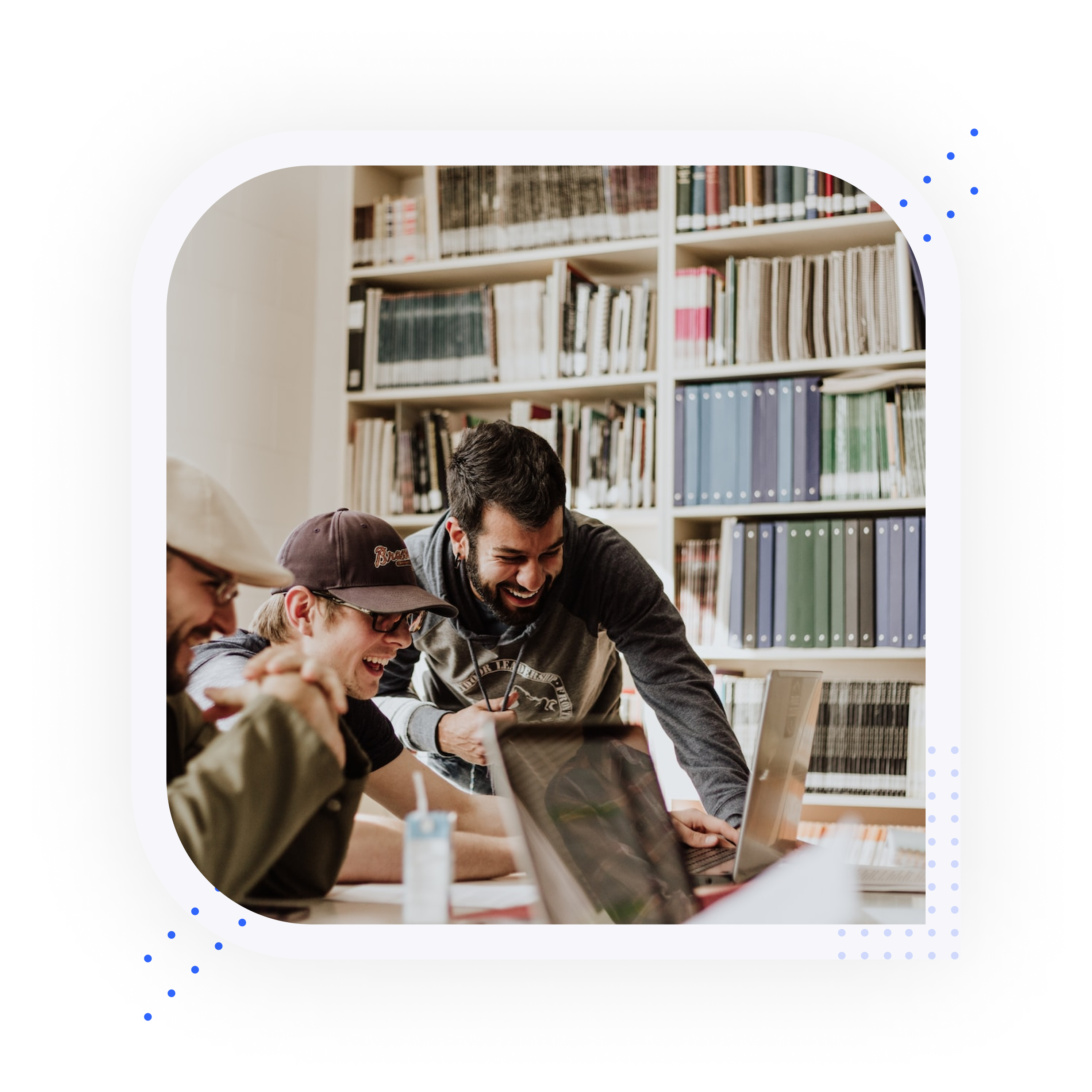 TRUSTED PARTNERS
Data and Analytics Services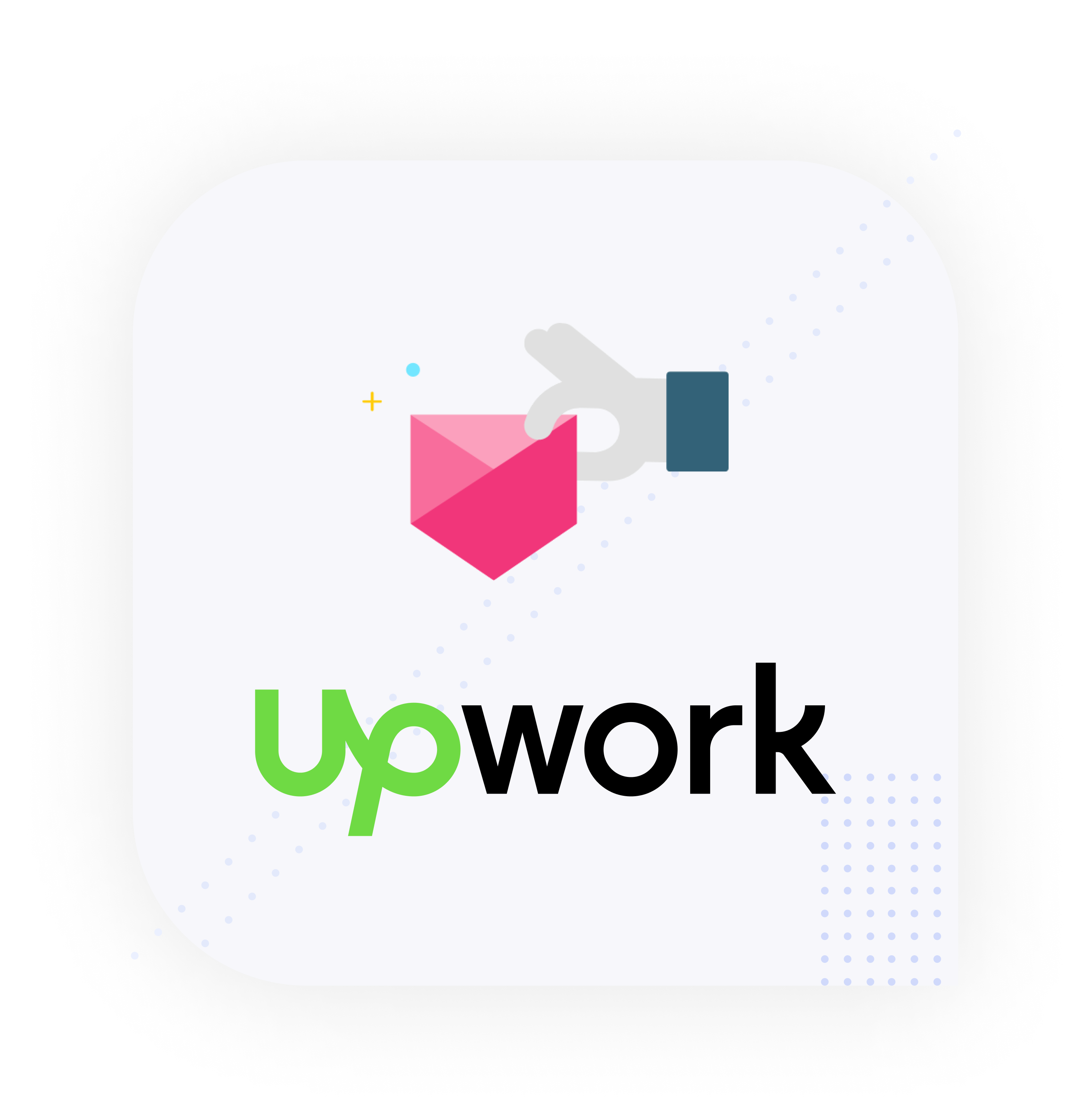 WE Believe
Our Cloud and DevOps Offerings
" We help digital native businesses as well as large enterprises with their Cloud & DevOps journey."
Cloud Professional Services
Cloud Strategy & Consulting
Cloud Migration
DevOps Automation
Cloud Managed Services
24*7 Infrastructure Monitoring
Incident Handling & Resolution
Runbook based ITSM
Application Support
DevSecOps
AWS Cloud Optimization Solution for Guaranteed savings between 5-15% on your AWS bills
No Lock-In1
00% Guaranteed RI Coverage
Analytics Dashboard
Periodic Audits
Our Services
Our Cloud Professional Services
" We design, develop, & deploy tailored cloud strategies, including data migration requirements and DevOps automation to help make your business more agile."
Cloud Strategy & Consulting
Existing cloud infrastructure audit
Right cloud platform & infrastructure setup
Optimize existing architecture & infrastructure
Cloud Managed Services
End-to-end cloud migration
Migration assessment
Detailed migration planning
Executing large scale migrations
DevOps Automation Services
Rapid onboarding of applications
Aligning DevOps to achieve higher efficiency
Faster time to market
Our Cloud Strategy & Consulting
Our consulting services cover include selecting the right cloud platform, defining the cloud journey, infra sizing, design & architecture, and recommendations on best practices.
More About Us
Evaluate compliance & regulatory implications
Prepare business case for cloud migration
Audit of existing cloud infrastructure
On-Prem vs Cloud operating model mapping
Workloads classification & migration prioritization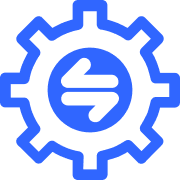 Lift and Shift
Move your data & application setup as-is to the cloud.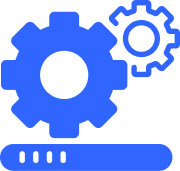 Replatform
Upgrade Softwares & OS, adopt cloud native offerings like RDS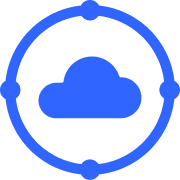 Application Modernization
Revamp complete application stack to best leverage cloud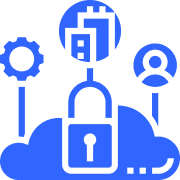 Hybrid Setups
Create a replica setup on cloud & use both interchangeably
Our Cloud Migration Services
We help you migrate your data, applications, workloads & other elements from on-premise data centers to Cloud in a seamless manner.
More About Us
Process
Our Cloud Migration Process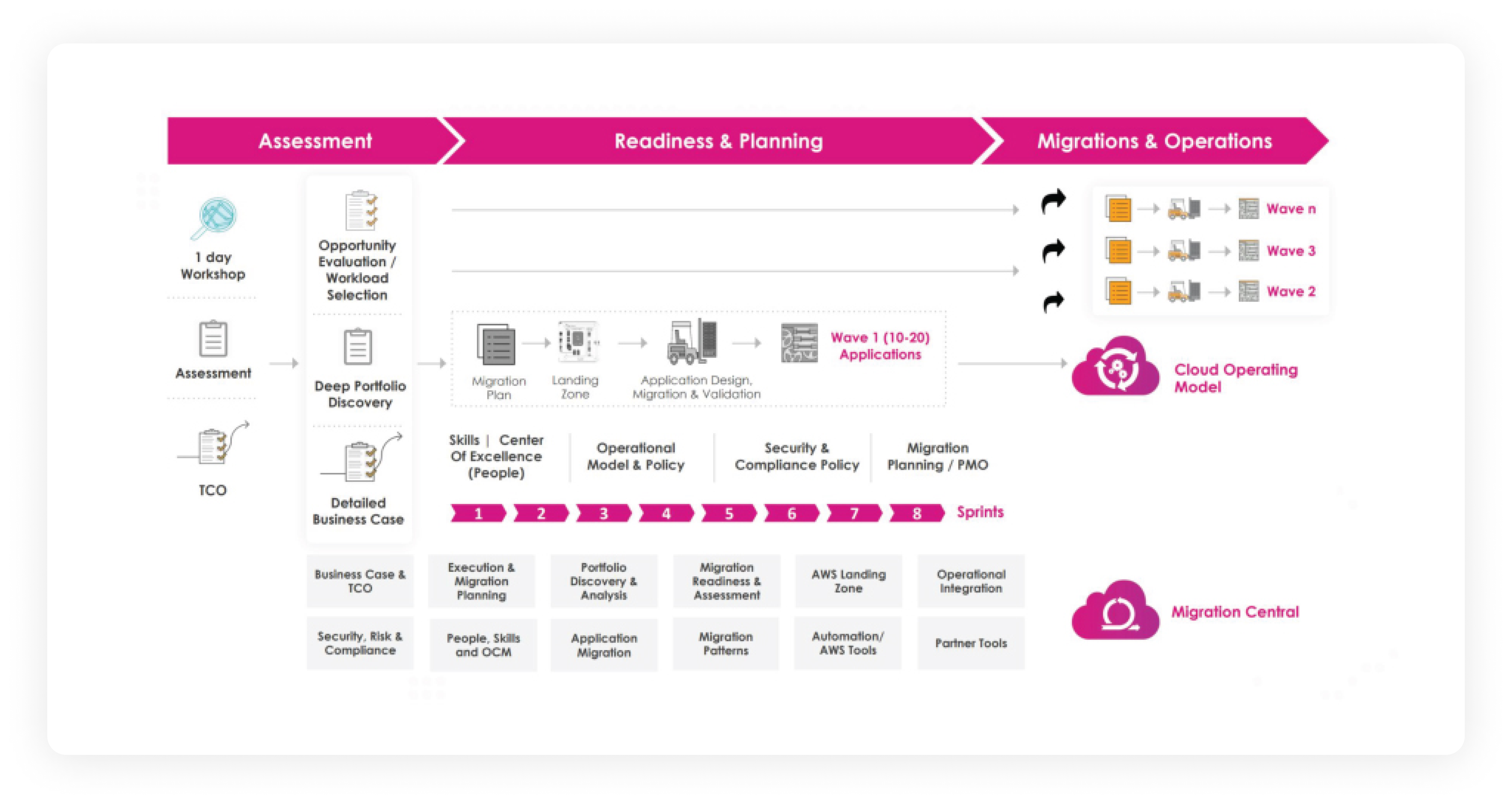 Our Services
Our DevOps Services
" With our DevOps as a Service offering, we ensure rapid on-boarding of applications and facilitate continuous integration and development across leading cloud platforms."
DevOps Assessment
Audit existing infrastructure development pipeline
Report outlining action for automation
Evaluate current DevOps practices & share implementation roadmaps
DevOps Management
Manage continuous health of delivery pipeline
Release management
Replica environment or new server setup
Change management & performance optimization
DevOps Automation
Set-up & automate continuous delivery pipeline
Prevent unsecured deployment
Robust ecosystem of opensource & licensed tools
Our DevOps Automation Differentiators
Automate end-to-end delivery pipeline across cloud platforms for faster time to market, increased efficiency and reduced cost with our DevOps Services.
More About Us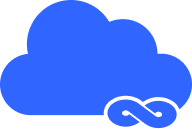 Use dockers, containers, spot instances to launch entire stacks in minutes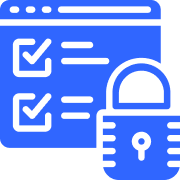 Secure your data with encryption, access control, & private subnets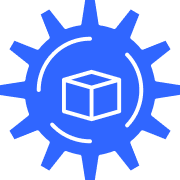 Configure, publish, & run automated builds & tests while managing code at Git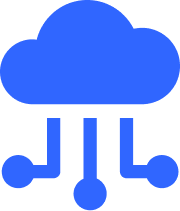 Ensure cloud best practices are followed for high availability
Tolkit
DevOps Toolkit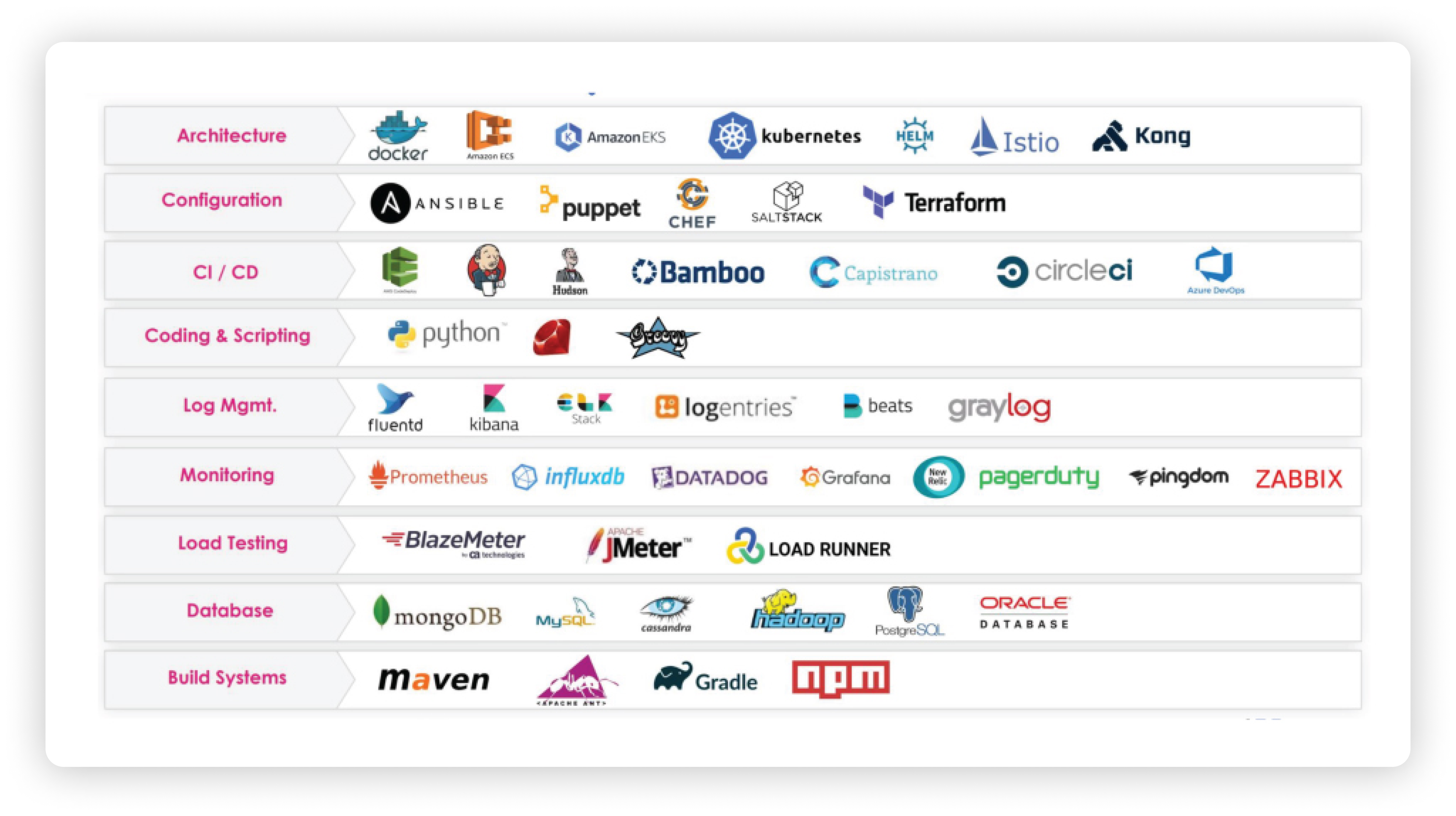 Overview
Overview of Cloud Managed Services
24x7 Monitoring
Application availability
Performance
Resource utilization
Errors & exceptions
Custom metrics
Regular Maintenance
Backup management
Backup verification
Security Scans
Patch Management
Optimization
Spend analysis and optimization
Asset analysis and optimization
On Demand
DevOps consulting
DBA
Log management
Security management
VAPT
Compliance & Audits
Security audit & recommendations
Weekly/Monthly reporting
IAM Audit & recommendation
Spend audit & recommendation
24*7 support and monitoring by certified SysOps administrators
Transparent & tiered CMS offerings with addons
SLA reports with visibility on key infrastructure metrics
Ticketing system with web console access
Enhanced security for data security and compliance
Mature change management process
Our Cloud Managed Services Differentiators
TTN is one of the very few audited Managed Services Partners of AWS.
Our team has got a long experience of managing health of IT infrastructure, and continuous delivery pipeline during development of large scale IT projects.
More About Us
Our Addons (available on-demand)
Cloud Professional Services
Devlops Professional Services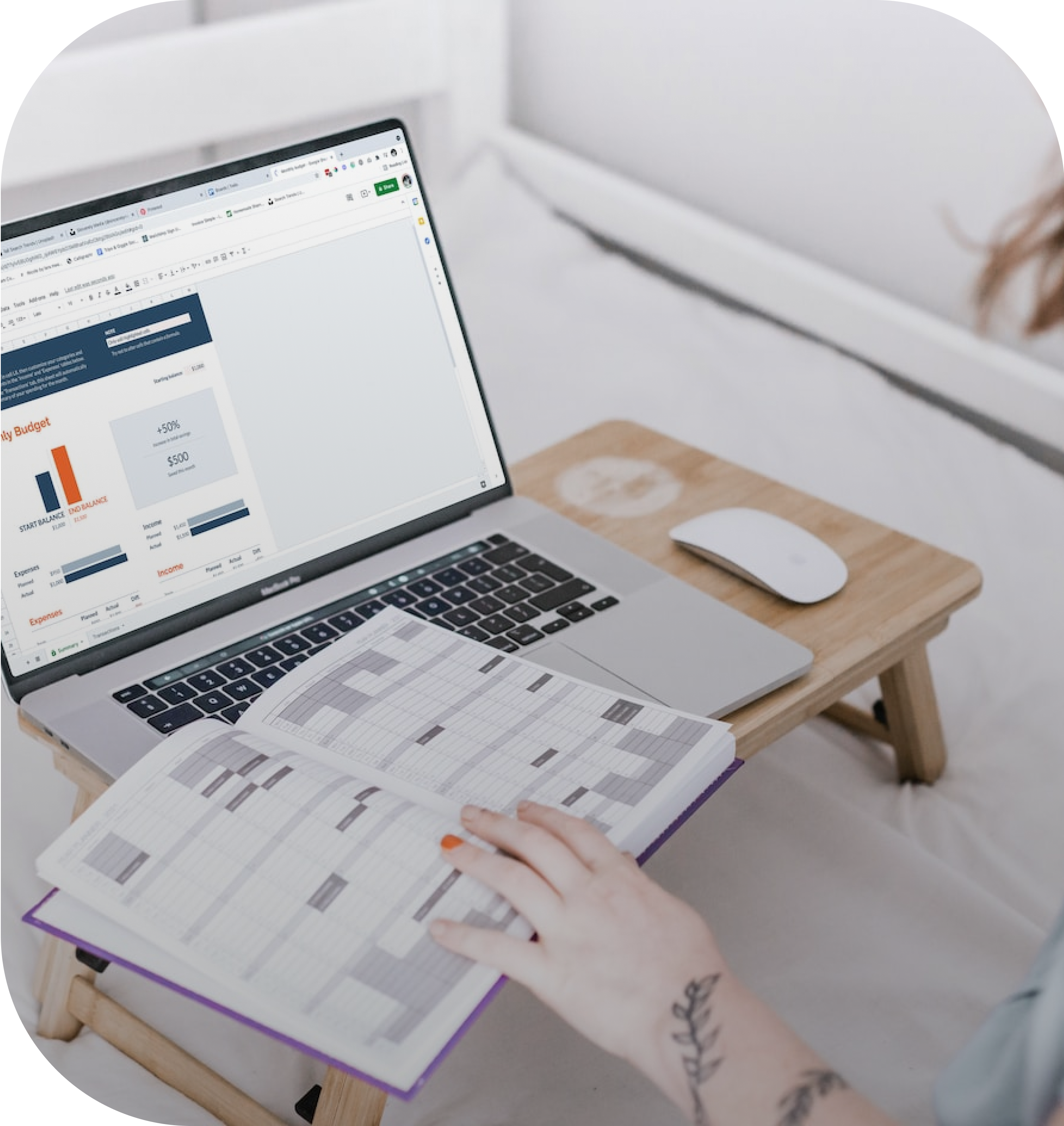 Our PROCESS
Completely Transparent Processes & Tools
Dedicated Console
For customers to look at the all the tickets reported by their organization
Channel Integration
Automatically log a ticket whenever someone calls our helpdesk numbers
Knowledge Base
Provide Knowledge base & FAQ for all of our customers
Surveys & Feedbacks
Conduct Customer Satisfaction surveys to capture feedback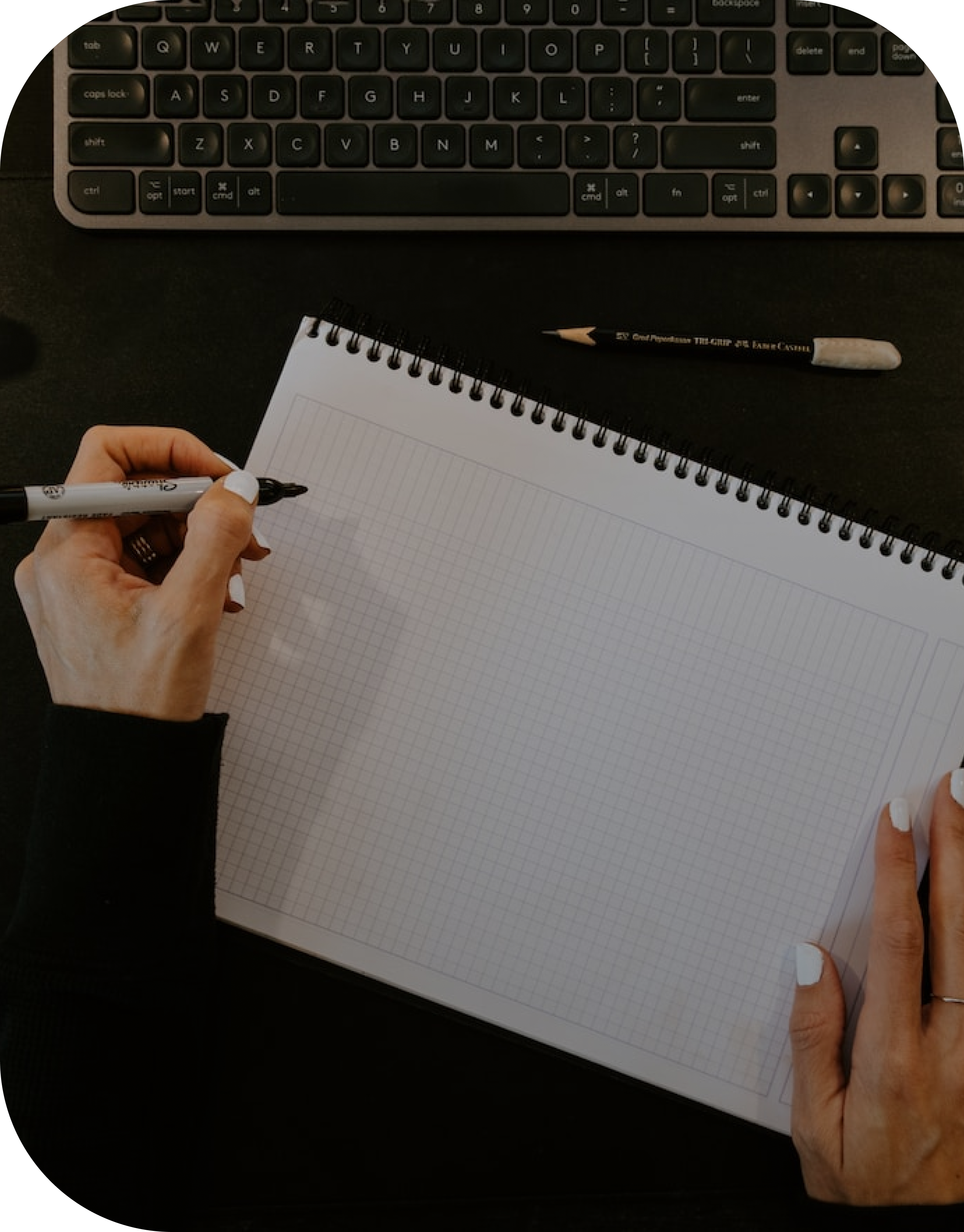 Our Helpdesk and Support Level Details
Major Helpdesk Tasks
Manage tickets (L1 and L2)
Automated escalation management
SLA management & reports
Ticketing Dashboard
Phone Channel integration
Conduct Customer Satisfaction surveys to capture feedback
Support Level Details - L1
L1 – First Line Support Process: Telephone/Email
Implement basic, documented break-fix tasks
Responsible for registering, categorizing and prioritizing the tickets
Tracking & routing the incidents until resolution
Ticketing Dashboard
Escalate to L2 using escalation procedures
Support Level Details - L2
L2 – Second Line Support
Manage tickets not resolved by L1
Escalate to L3 when required (clients Development team or a product vendor)
Responsible for registering, categorizing and prioritizing the tickets
Our SLAs
Our SLAs and Penalty Clauses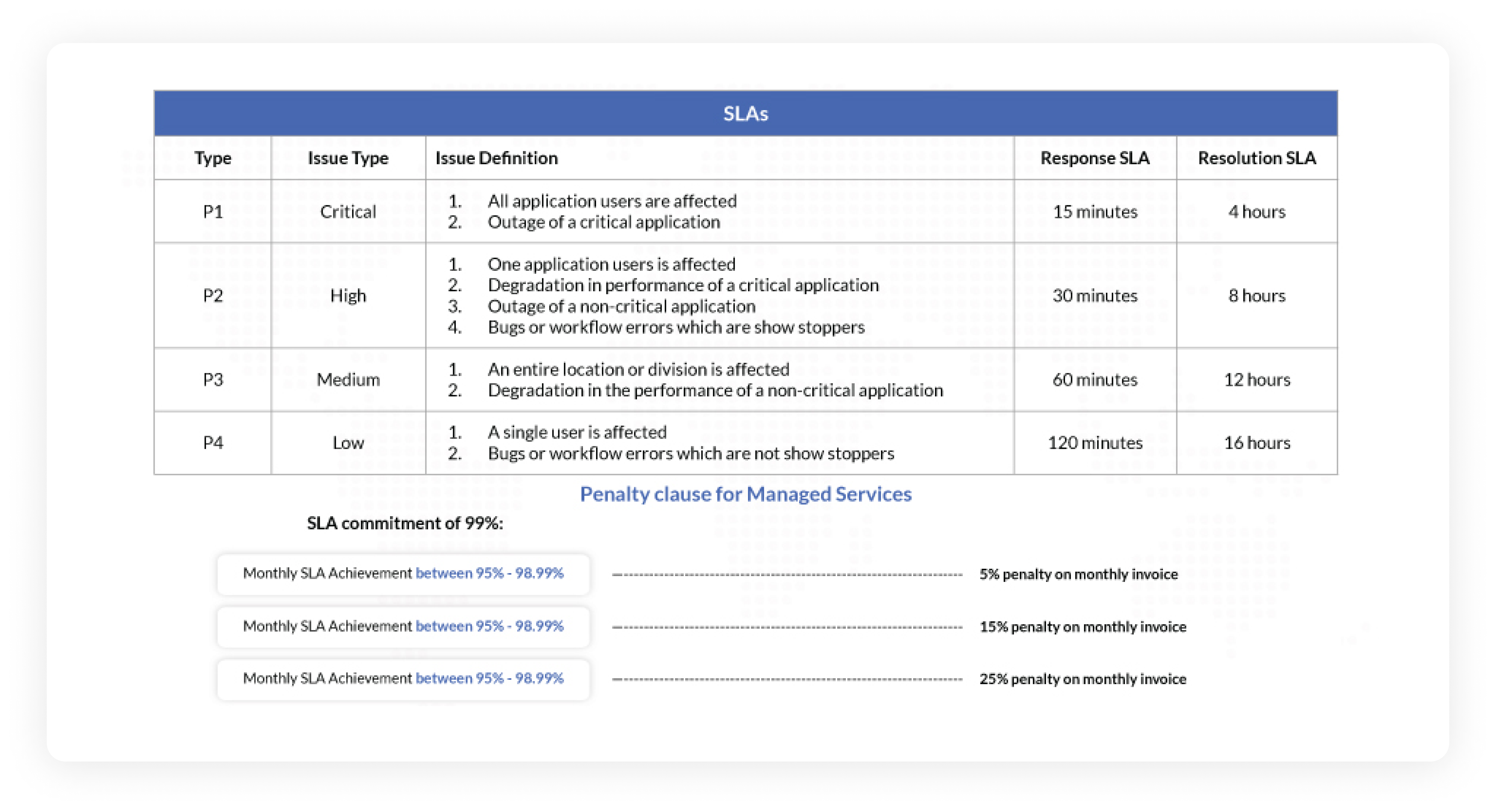 Infrastructure
Infrastructure & Software we Manage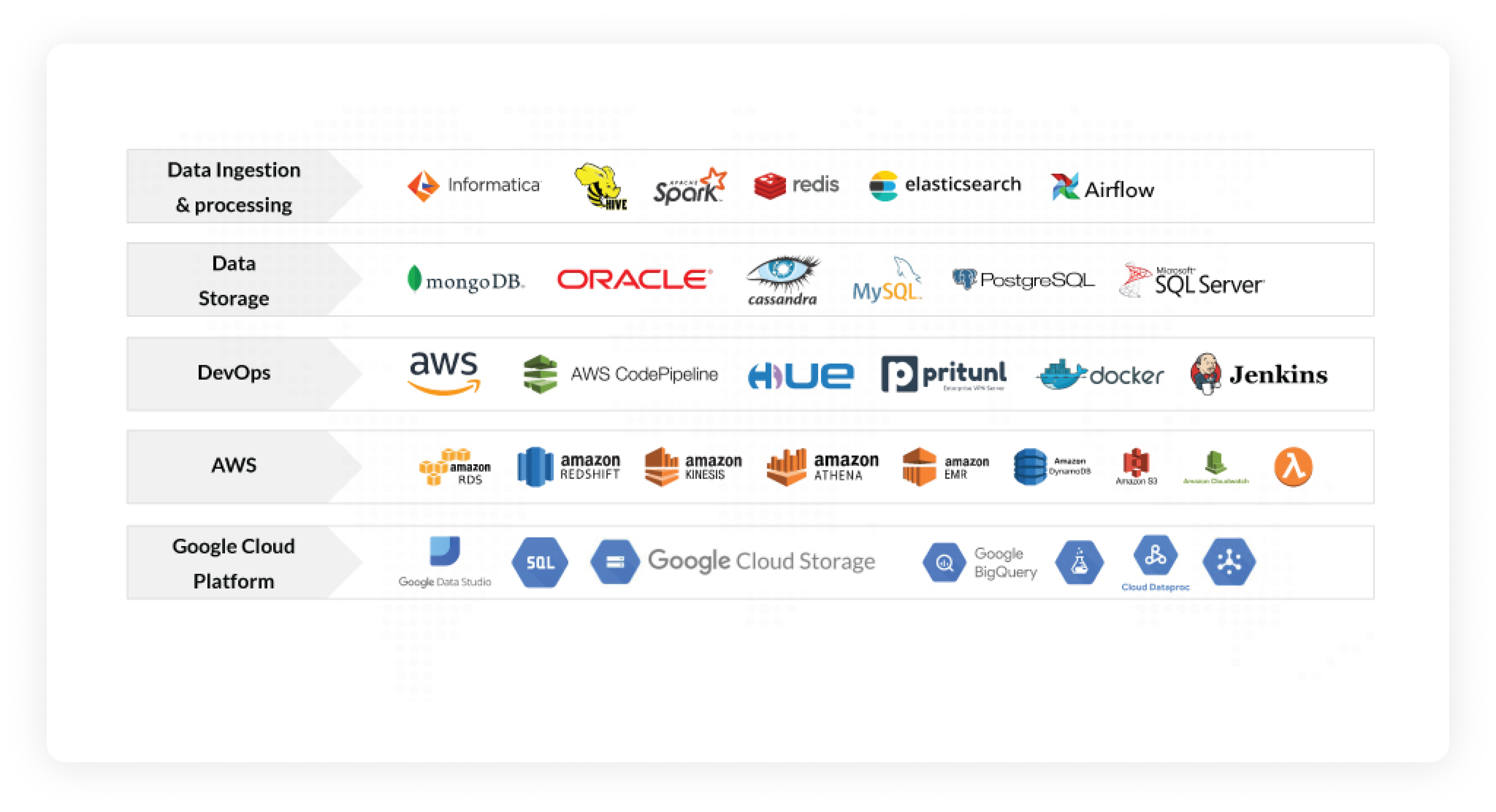 Tools & Tech
Our Tools & Technologies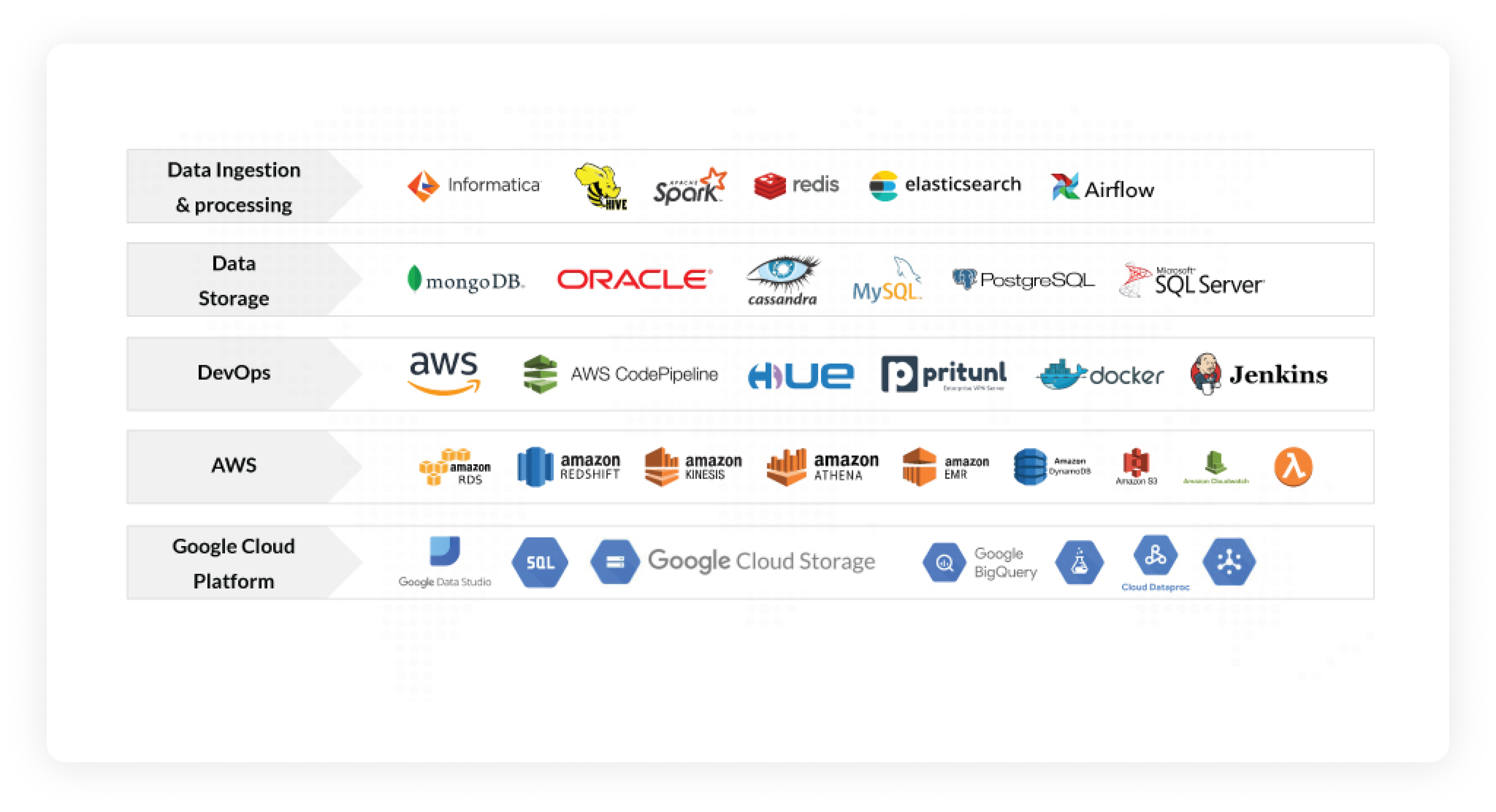 Our PROCESS
HAWK - Our Infra Monitoring & Log Analytics Solution
HAWK is our in-house, powerful end to end application stack monitoring and log analysis solution that centralizes all application infrastructure components at one place. It helps the user with a bird's eye view of the entire application and infrastructure monitoring suite from both technical and business perspectives with a possibility to drill-down to nth level.
Saas based solution, Ready to use with few steps
AWS Account Auto Discovery and Monitoring
Endpoint Uptime Monitoring for URL, Website and API
Daily / Monthly Digest (Inventory, Cost, Security)
Inbuilt Compute Optimiser
Account, Tech-stack, Cost & Security Recommendations
Real time Notifications of Security Breaches & Alerting
Our value
Our Value Proposition - CloudKeeper
A Premier Consulting & Authorised Reselling Partner of AWS, we manage AWS billing for 200+ customers with guaranteed savings between 5-15% of their AWS Cloud spends through CloudKeeper
No commitments or Lock-in
No Lock-in period with freedom to move back to direct billing with AWS
Flexibility
Freedom of running servers on-demand at RI pricing
Instant Benefits at No-risk
No upfront payment required so your savings start from Day 1
Real-time Dashboard
Get granular insights into your AWS spend, spend breakup & chargebacks
Guaranteed Savings
Guaranteed 5-15% savings on your entire AWS spend
CHALLENGES
Key Challenges in Cloud Spend Management
Pharmaceutical/ HealthCare
Data Engineering | Analytics |Backend Development | Cloud & DevOps | Tableau
Built an end to end cloud
native Next Gen SaaS Distribution Platform
powered by AWS Cloud Data Lake & ML
Used Redshift as DWH & Power BI for reporting
Implemented multiple use cases like Route optimisation, & Product Traceability using ML
Pharmaceutical/ HealthCare
Data Engineering | Analytics |Backend Development | Cloud & DevOps | Tableau
Built an end to end cloud
native Next Gen SaaS Distribution Platform
powered by AWS Cloud Data Lake & ML
Used Redshift as DWH & Power BI for reporting
Implemented multiple use cases like Route optimisation, & Product Traceability using ML
Pharmaceutical/ HealthCare
Data Engineering | Analytics |Backend Development | Cloud & DevOps | Tableau
Built an end to end cloud
native Next Gen SaaS Distribution Platform
powered by AWS Cloud Data Lake & ML
Used Redshift as DWH & Power BI for reporting
Implemented multiple use cases like Route optimisation, & Product Traceability using ML